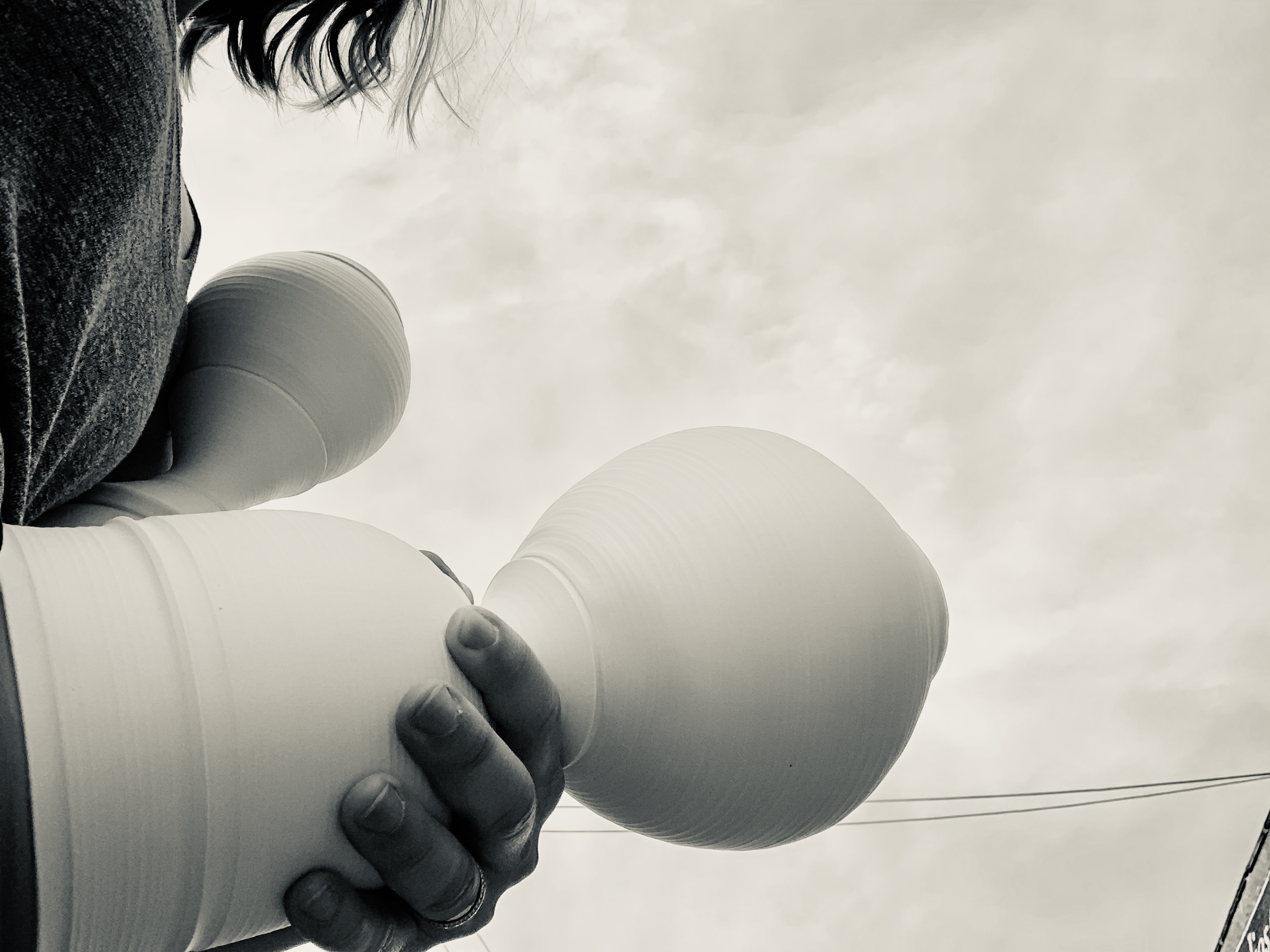 All creations of WrenLab Ceramics are made of wheel thrown porcelain by the hands of Erin Banta Wilford. A Tucson native, Erin studied ceramics and photography at the University of Arizona, earning a degree in Fine Arts. She then moved to New York City in 2001 and began working in one of NYC's most prestigious post production photo studios, Picturehouse + The Small Darkroom, as a color printer. With her intense affection for color and mood and her attention to detail, she quickly became the go-to printer for photographers such as Tierney Gearon, Annie Leibovitz and François Halard, among others. As she was immersed in colors and bringing photos to life during the day, she continued working in ceramics at Greenwich House Pottery on nights and weekends.

After a decade in the darkroom, Erin decided to put more time into ceramics. As an avid gardener her florals began to provide purpose and inspiration. Her vessels create a place where her passion for garden florals and ceramics can come together in one harmonious piece.

In her most recent works, she draws from the inspiration in a narrative of her two grandfathers. Her maternal grandfather, a farmer: bringing things to life, nurturing them and watching them grow. Her paternal grandfather, a mortician and funeral director: conducting an artful embrace of the inevitable mortality. Playing with life and farewell are the lightness and darkness of her creations. Her love of sculpture and shape are at the the core of each piece. Some pieces are altered and exaggerated, but all forms maintain a simplicity to meet the need for functionality. The works stand beautifully on their own, but an invitation for florals is always on the table.
Find more:
instagram.com/wrenlab_ceramics